Few can claim to live as simply and as absolutely efficiently within (and atop) their environment as the nomads (ndrog'ba) who have long learned to survive and thrive well above 4,000 metres. Closer to the sky than most, their lives are shorn down to essentials, and precious few luxuries. One of the great fuels and treasures was 'ja' (tea).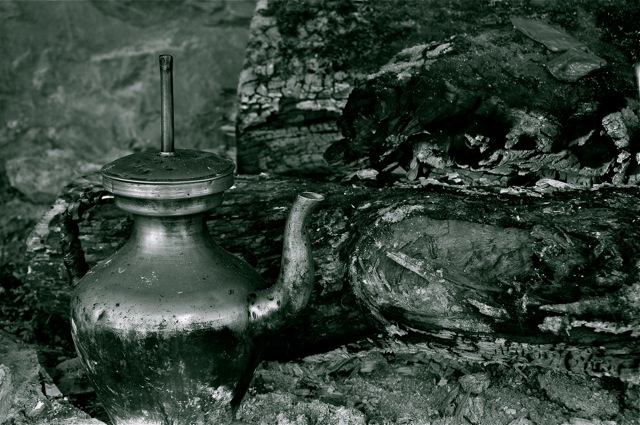 During many visits with Ajo and Omu over the course of years to their various seasonal homes, the bare minimum of 'things' always struck the mind. Like so much that is hidden and understated about these people, their role as prime consumers of tea along the Tea Horse Road has gone largely undocumented.
Tea,  could always be found and was always craved and in fact much of the tea in history that travelled along the Tea Horse Road was destined for the smoky yak wool tents of the nomads. As one old saying of the nomads goes, "We waited for the caravans bringing tea like we waited for family".
Within Ajo and Omu's tent, tea was a constant, whether flowing, being prepared, or waitng. Most often in its bamboo and rattan cylindrical containers, bricks of the stuff inevitably sat close to the altar, occupying a place of rare privilege in the lives of truly stoic people.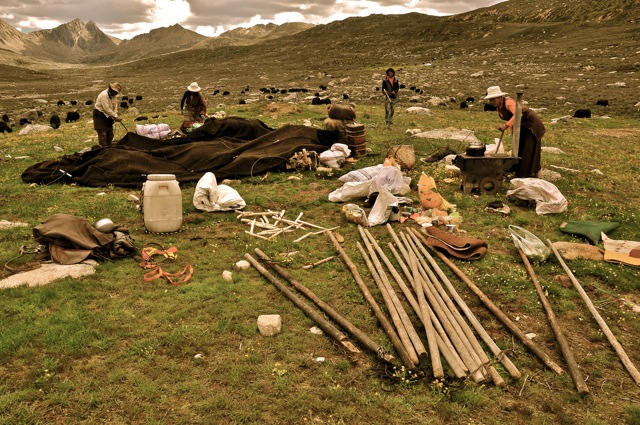 Cooked rather than infused, with additions of thick butter globs and salt, a kettle would be tucked into the embers and kept at the ready day and night.
Of tea, Ajo once said, "Tea is a food, it is something valued from far away, and it is something that no nomad would ever leave the tent without first sipping."
It is as concise a description as any I've heard about tea's enduring vitality.